Bali Ubud Kintamani Tour is the best Bali Full Day Tour Package in Bali Islands to enjoy Visiting interest places at Ubud Village and continue to Kintamani for enjoy the beautiful view of Mount Batur Volcano. This Ubud Kintamani Tour will visit places of interest in Bali like watching traditional Barong and Keris Dance performance is balinese dance story about battle good and evil, then the tour continue to visit Celuk Village is traditional village for gold and silver handicraft, then tour will visit Batuan Village is a traditional balinese village with beautiful fine art, then tour continur to visit the Batuan Temple is local Balinese hindu temple at batuan countryside, then tour will visit the Kintamani village is a mountain tourism object for see the view of mount batur and lake batur view, after lunch we will visit beautiful Rice Terrace at Tegallalang village, and tour will visit Ubud Monkey Forest is small forest dwelt by some group of monkeys and other tropical animals, after that back to your hotel. Enjoy this Ubud Kintamani Tour with our Bali Tours Driver Service during your holiday in Bali and below is a short description about the place of interest you will visit during Ubud Kintamani Tour.
Places of Interest Will Be Visit During Bali Ubud Kintamani Tour :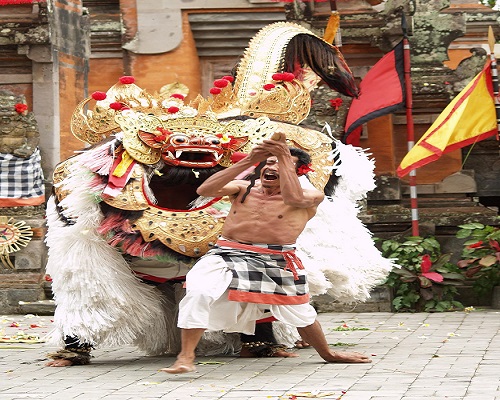 Barong Dance Performance
Barong Dance Performance is a Balinese traditional dance story about fight between good and evil. Barong is a character in the mythology of Bali. He is the king of the spirits, leader of the hosts of good, and enemy of Rangda in the mythological traditions of Bali. Banas Pati Rajah is the fourth or spirit child that accompanies a child throughout life. Banas Pati Rajah is the spirit which animates Barong. A protector spirit, he is often represented by a lion, and traditional performances of his struggles against Rangda are popular parts of Balinese culture. The Barong Dance is often portraited with two monkeys.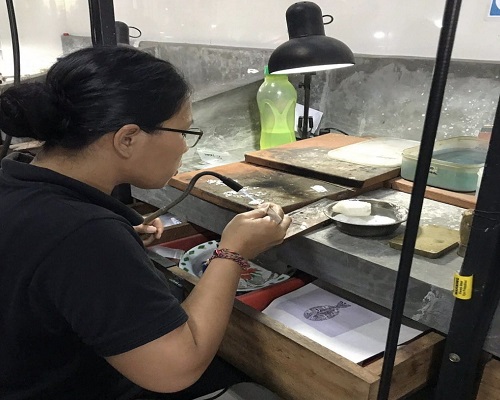 Celuk Village for Gold and Silver Art
Celuk Village is a traditional village which famous for the incredible gold and silver handicrafts are available around this area for very low prices. As you enter the neighborhood, you're going to feel as if you were in a jewelry exhibition. On ether side of the road are established many art shops showcasing their finest works inside a glass display case. You can take a closer look at them to appreciate it and buy some if you really like it. Most vendors and smiths usually accept custom made jewelries but you can always ask them to make sure. Most of them are used to dealing with foreign tourists so their English should be fair enough to promote a conversation.
Read More
Batuan Village for Art Painting
Batuan village a famous Balinese Artwork / Balinese paintings and as such a famous Bali tourism destinations. Batuan village wasn't influenced by the western as they were in Ubud. The Batuan paintings were often dark, crowded representations of either legendary scenes or themes from daily life, freakish animal monsters, and witches accosted people. The Batuan Village paintings were gradations of black to white ink washes laid over most of the surface, so as to create an atmosphere of darkness and gloom. In the later years, the designs covered the entire space, which often contributed to the crowded nature of these Balinese paintings.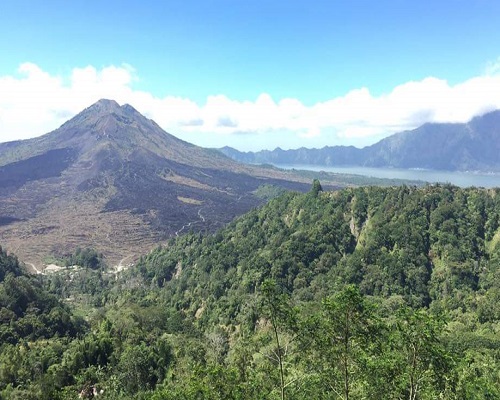 Kintamani Village for Volcano View
Kintamani Village is the object of mountain tourism is very unique and stunning, with cool air condition in the daytime and cold at night. Kintamani is 1500 meters high, the village of Kintamani his a cool, damp climate suited to growing oranges and passion fruit and on market day, which falls every third day, the main street becomes a bustling chaos of vendors, some of whom have traveled from far away. Tourism Object is located in the area is located in the village of Batur. We can watch stunning natural scenery of Penelokan, a combination of Mount Batur and the expanse of black rock with Lake Batur and on a blue caldera.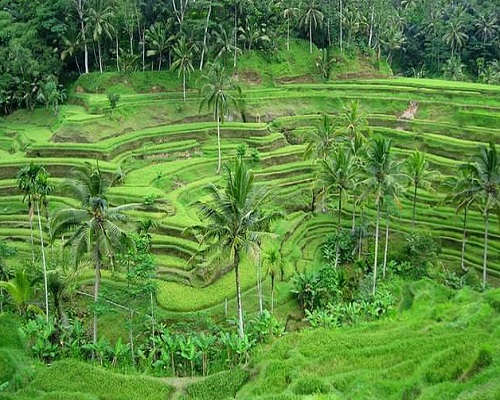 Tegalalang Rice Terrace
Tegalalang Rice Terrace is famous tourist attraction for beautiful rice terraces, many tourists who travel to and from Kintamani stopped at this place to witness the beauty of the verdant terraced rice field scenery or having lunch at the restaurant while enjoying the beautiful scenery of terraced rice fields. Tegalalang Rice Terrace is one of the tourist icon in Ubud Bali. The rice terrace is designed very beautiful with exquisite hollowing rice field and precisely located on the hill bank. In this place, you will see the Balinese farmer do their rice field in oblique area complete with its system irrigation. You will enjoy the beautiful panorama of valley with rice terrace and coconut trees ornament it.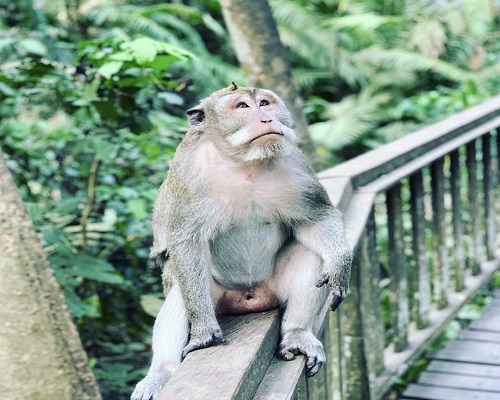 Ubud Monkey Forest
Ubud Monkey Forest is a nature reserve temple complex in Ubud Bali. Its full name as written on a welcome sign is the Padangtegal Mandala Wisata Wanara Wana Sacred Monkey Forest Sanctuary. Ubud Monkey Forest is a small rain forest dwelt by some group of monkeys and other tropical animals. It is strategically located in the hearth of Ubud Village.The monkeys that live in this sanctuary are called Balinese macaques, also known as long tail macaques. The Sacred Monkey Forest serves not only as an important component in the spiritual and daily life of the villagers, but is the site of several research and conservation programs.
Ubud Kintamani Tour Itinerary :
08:30 – Pick up at the hotel
09.30 – Arrive at Barong Dance Performance
11.00 – Visit Celuk Vilage ( gold/silver smith)
11.30 – Visit Batuan Village for Art Painting
12.00 – Visit Batuan Temple
13.30 – Lunch at local restaurant at Kintamani
15.30 – Visit Tegallalang Rice Terrace
16.30 – Visit Ubud Monkey Forest
17.30 – Back to Hotel
18.30 – Arrive at Hotel
Ubud Kintamani Tour Price :
We offer two price you can choose which is Regular Tours Price and Inclusive Tours Price, Please see below the details of Bali Ubud Kintamani Tours Packages price :
Regular Tours Price :
USD 50/car ( 1 till 6 person included)
USD 95/minibus ( 1 till 12 person included)
USD 115/minibus ( 1 till 17 person included)
USD 195/bus ( 1 till 30 person included)
Inclusion : Private Car / Minibus / Bus + Petrol + English Speaking Driver
Inclusive Tours Price :
USD 50/person
Note : For Inclusive Price is minimun Booking 2 Person
Inclusion : Private Car / Minibus / Bus + Petrol + English Speaking Driver + Entrance Fee + Ticket Barong Dance Performance + Lunch Indonesian Food
Area Covered for Pick Up :
Seminyak, Legian, Kuta, Nusa Dua, Jimbaran, Sanur, Ubud, Denpasar, Benoa Harbour, Airport
Please contact us for pick up in different area
Note :
The price already include with 21% Government tax and Services
Get special price for group booking
Regular Tours Price : is a Bali day tours price without include lunch and entrance fee, you need to pay by your own self
Inclusive Tours Price : is a Bali day tours price with include lunch and entrance fee
The tour is Private Tours, means there is no other participant, just only you and your companion
The Tour will assist by English Speaking Tours Driver
Tour Guide can be requested, contact us if you want to request Tour Guide during the trip
Time and Tourism site is subject to change based on your request.
Use contact form provide to send us message, asking information or make tour booking request.
USD 50
-English Speaking Driver
-Petrol
-Car Full AC